It's Christmas eve, have you done all your preparations yet? I have, sort of, not really. I have so much I want to do yet so little budget so we opted for something simple this year. It's the spirit of Christmas that matters anyway, right? I have always wanted a white christmas but since New Zealand gets a summer Christmas, we went on a beach themed one. It compliments the few decors I've got at home so it works out well.
One of thing that made me love having a summer Christmas is that it reminds me of home. Summer time, enjoying the beach with my family, is one of my favourite things when I was younger. It was always a reunion when it was summer or Christmas time. I knew we were nearly at the beach when I could smell and feel the fresh breeze. That's what I always look for whenever we go to beach here. Although I could never seem to find that same feeling.
I recently found out about the Air Wick new
life scent range
and get this, they have a turquoise oasis one which smells just like fresh breeze off the beach. I fell inlove and it definitely screams summer. As soon as I open the door of our house, I can instantly smell it even though it's two rooms away, I'm not even kidding.
As you can see, I have tried to hide this reed diffuser under the tree just so Kaelyn won't tip it over and plus, we don't really have enough desks to safely leave something like this. She is just too curious. I already had a few of these that fell off in the past. I left it under the Christmas tree because she knows that she isn't supposed to touch what's under there. And yes, even if it's tucked under there, we can still smell the fragrance and I just can't get enough of it. It brings back so many good memories from when we were still living in the Philippines.
So that is our little Christmas corner right there. It is way different from the one we had last year. It took a few rearrangement before we could agree on where everything would go. This used to be where our TV was. We thought it would be good to move it since it was way too far from our couch. Since there's space, the tree would be good plus I made a little corner. Kaelyn loves to read books and this would be a good space for her. As soon as she came back from her sleepover, she never left this space.
It's a simple Christmas for us, always have been. always will. We try to make lots of memories in our own little family. That's what Christmas is all about, right? Have a happy and memorable Christmas everyone!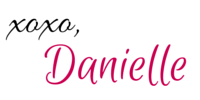 *Disclaimer: I received this product for product review. No other compensation was given. All opinions are true and 100% my own.